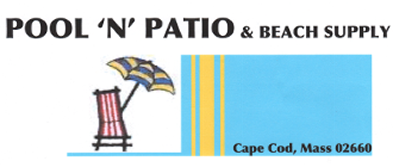 "Thank You For Visiting! Here On Cape Cod, We Have Dozens Of
Exciting New Showcases For 2019!
Find, Design, And Explore! Our Home Products For YOUR OUTDOOR LIVING !!
Drop Us A line, Or Send An E-Mail, With Questions About Our Products And Services."
QUALITY OUTDOOR LIVING PRODUCTS
Come and experience the world of color with SunCloud Sunglasses! They provide superior protection from the sun that others claim to possess. The difference is impossible to miss! Simply, put on a pair of SunClouds and instantly the glare is gone! Wipes out 99.9% of glare. Blocks 100% of harmful UV and Boosts color. SunClouds block reflected light and annoying glare from behind providing a clear view eliminating eye fatigue.
The #1 Portable Spa in the World. Patented jet designs promise a therapy session that you'll fall in love with. Each one is proudly made in the United States. Hot Spring® Portable Spas have the lowest operating cost of all spas out there today; largely, in part by, the insulation that goes into every one. They simply consume less energy to maintain their desired temperatures, even in the coldest of climates. Backed by a 5-year in-home warranty you can trust your spa will be there when you need it the most.
Telescope Casual® Furniture has long been an industry leader for outdoor furniture. Their aluminum powder coated frames have stood the test of time, providing years of enjoyment. Fade resistant fabrics, quality American construction and many styles and colors to choose from. Giving you the best to create that perfect outdoor atmosphere. Dining-Seating-Lounging-Beaching or maybe a Beautiful Fire Pit! which will you choose?
If you've already replaced your Hot Tub Cover, you know how costly they can be. "The Cover Leash" is a low cost way to protect your Investment! With its sleek design, one can Secure Any Spa Cover In Seconds! Made from the Best Outdoor Materials. Nylon - Webbing provides durability and longevity against sun damage. Stainless Steel Hardware is great for coastal environments, nothing here can rust. Carabiners are made from anodized aluminum giving added strength for a strong tie down. "The Cover Leash" Will Fit Any Hot Tub! Including, Sunken And Custom Built-In Settings. "The Cover Leash" will Install In Minutes, its Simple To Use, and it is Quality Care Constructed in America! The Ultimate Cover Saver Kit! STRAP COMPANY U.S.A. model # CL-1